Learn exactly how you can support your child to GCSE success in 2022 with this one of a kind mini course for parents.
Over one week you'll get all you need to confidently support your child in preparing for their GCSEs.
We'll cut through all of the jargon and make a clear plan of action so that you can guide your child to GCSE success.
I'll tell you exactly how you can give them endless motivation to succeed in the coming months.
Sign up free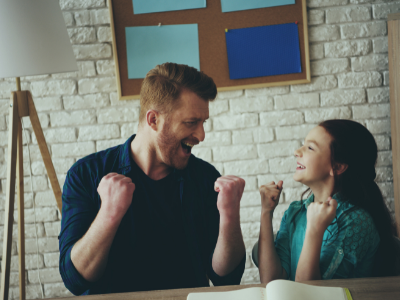 Build Exam Confidence
I'll share with you my failsafe formula for building your child's confidence ahead of their exams.
By the end of the week, you'll know exactly what your child needs to feel ready to tackle their exams.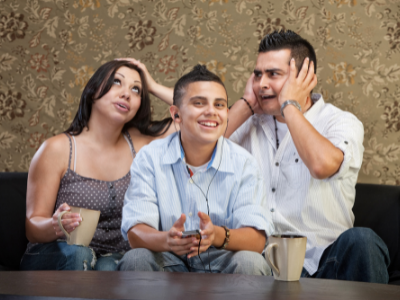 Rocket Powered Motivation
Motivating teenagers is my area of expertise.
No more frustrating conversations. I'll teach you exactly how you can get your teen to motivate themselves to study for their exams.
Time-Saving Tips
There's more to life than exams, but it doesn't always feel like it!
I'll share with you the top tips I share with my students to help them to make the most of their study time and then go and have fun.
Just wanted to share some news. My son is year 9 and was getting 20 and 30% on his maths and science test mainly due to being nervous and going blank.
He has been working with Georgina for just a few weeks and he got 78% on his science test! We are thrilled whatever he does as long as he tries his best, but the look of pride on that kid's face when he told me was the best thing I have ever seen!
Thank you Georgina!
 Thank you so much for helping me. I've decided to go ahead and do biology, chemistry and maths A levels. I couldn't be happier, thank you again.  
Just wanted to let you know that I got my results back today and I got a 5 in my maths. Just wanted to say a massive thank you. I couldn't have done it without your help. I really appreciate it. 
A supportive Facebook community to discuss your specific challenges and get personalised support.
Daily emails with step by step guidance, training, and resources that you can use with your teen through the week.
A video call every evening at 8pm to ask your questions and get feedback on your work through the week.
28th Feb to 4th March inclusive
.