About us
Welcome to the home of Green Tutors, GCSE and A level maths and science tuition to help you Turn GCSE & A level Stress into Exam Success.
One-on-one tuition
In your own home (lockdown permitting), online, or in our office, we offer personalised tutor services from our experienced and DBS checked tutors to make sure you have all the tools you need to succeed in your exams.
Learn At Home
[Outside of lockdown] Our tutors are able to travel to you within their local area (~30 mins travel radius) so you can have the personal tuition experience without leaving home. 
100s of online resources
All of our lesson materials are saved in a Google Drive, shared with students and their parents. So you can access your work at any time,
Regular Support
Your tutor is dedicated to your success. They're available by email through the week to help with any challenges you face.
Online Community
We curate a Facebook group to help parents support their children through the challenges GCSEs bring for the whole household. You can join now for free here.
Expert Tutors
All of our tutors have a passion for STEM, having studied degrees and/or worked in STEM careers. They are all DBS checked and provided with training, including access to the Qualified Tutor training.
Online Tutoring
We can deliver all of our lessons via Zoom so all you need is an internet connected device to connect to our tutors from wherever you are.
Our Focus
Green Tutors provide education support to young students to academic success, and inspire them to pursue their STEM dreams with a tutor team qualified and working in STEM roles.
STEM is Science, Technology, Engineering, and Maths, and is a growing and exciting field sadly lacking in female graduates.
 We work to build your child's confidence, self-esteem, and their independence, teaching them effective self-study methods that they can carry into their higher education.
​Our primary responsibility is to the student. In meeting their individual needs, we hold ourselves accountable for high quality. We make efforts to understand each student as an individual and to treat them with respect.
​We learn what motivates them, and what holds them back, and use that to build a study plan they can stick to with the support of our tutor team. Our tuition is designed to give them a fair opportunity to achieve their full potential.
​Georgina has been tutoring since school, and running Green Tutors since March 2011, working with over 100 students alongside recruiting and training a fantastic team of tutors.
​Georgina also coaches independent tutors to build their business online.
Subject Tutoring

Revision skills

Test Prep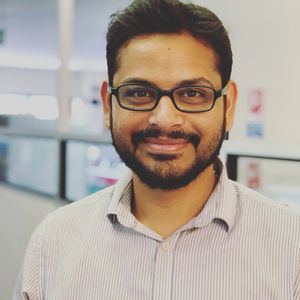 Parth Upadhyay
Maths and Computer Science tutor
Parth is a Mechanical Analysis Engineer at Airbus. He is also a Senior Mentor at Space School UK, hosted through the University of Leicester. He is passionate about science & engineering (particularly in Space industry) and looks to inspire/mentor students for future studies in engineering and space industry.
Qualifications: Masters in Aeronautical Engineering with the Diploma in Industrial Studies
Subjects offered: GCSE Maths, A level mechanics and pure maths, KS3 Science, GCSE Computer Science,11+
Location: Stevenage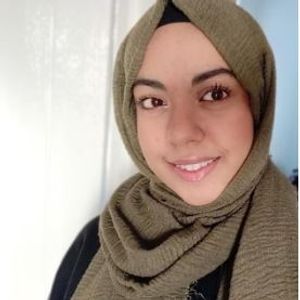 Tasnim Alam
Maths and Biology tutor
Tasnim is an online Maths and Biology tutor based in Luton. She is currently completing her degree in Pharmacology. She has a very strong background in Biology and Maths and also has previous
experience in tutoring these subjects. Throughout her tutoring experiences she has built key skills to engage and encourage students to help them achieve their highest potential. She also loves art and enjoys making canvases alongside her university studies. Tasnim is able to offer online classes for GCSE Maths and Biology and home tutoring in Luton.
Qualifications: BSc Pharmacology
Subjects offered: A-Level Biology, GCSE Maths & Biology, KS3 Chemistry
Location: Luton
Availability: Mondays, Tuesday and Wednesday 3pm – 8pm & weekends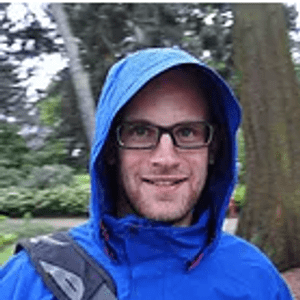 James Sanderson
Chemistry Tutor
James is a specialist graduate marker for A level Chemistry. He volunteers as part of STEMNet to deliver science workshops in local schools.
Qualifications: PhD in Pure and Applied Chemistry, MChem Chemistry with Industrial Experience
Location: Stevenage
Subjects offered: Chemistry up to A level
Availability: Monday and Tuesday evenings. Occasional weekends.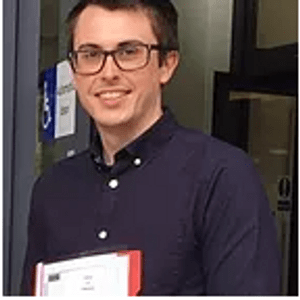 Luke Whitaker
Maths and Chemistry Tutor
FULLY BOOKED
Luke is a scientist, studying for a PhD in Chemistry, after receiving a first class degree in Chemistry at The University of Manchester. Previously, he has tutored in science and maths, before relocating
from Yorkshire to Hertfordshire.
Qualifications: MChem Chemistry with Industrial Experience
Location: Hitchin
Availability: Monday to Thursday evenings from 5.30pm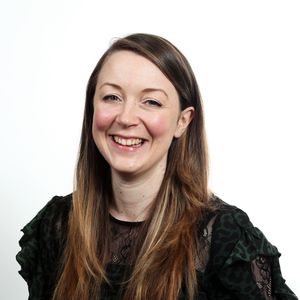 Georgina Green
Maths and Biology tutor
FULLY BOOKED
Georgina is the company owner, and has been a tutor in Hertfordshire since 2012. She is a scientist with a degree in Forensic Science. She volunteers with STEMNet (Science, Technology, Engineering and Maths network) and has previously volunteered as a 'Barn Owl' with the Brownies. She attends careers events and science lessons in local schools to help promote interest in these subjects. 
Qualifications: UWE, Bristol (2005) – BSc Forensic Science, Professional Affiliate of the Chartered College of Teaching
Location: Stevenage
Subjects offered: GCSE maths and biology
Availability: Evenings from 6pm