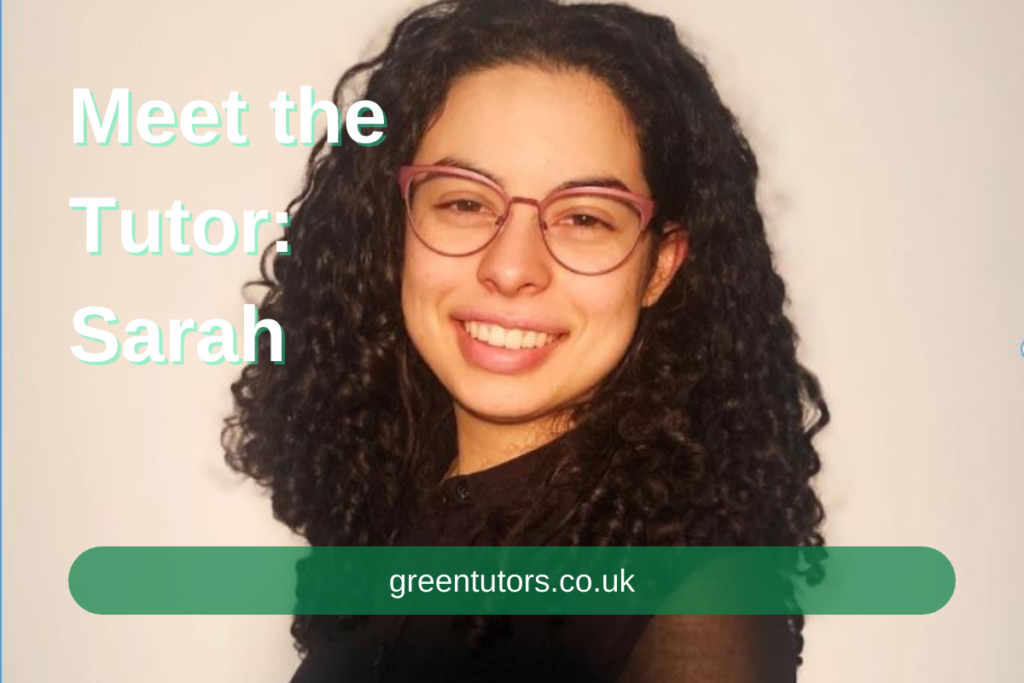 Sarah Patterson is a recent graduate from Imperial College, joining the Green Tutor's team in 2020. We asked Sarah about her academic and career experience, and her career advice for students. When asked why she wanted to be a tutor, Sarah replied: "I want to help students achieve their academic goals and support them through their A-level and GCSE qualifications."
Sarah's an accomplished student herself with a passion for STEM, having achieved a First Class MSci Chemistry degree with a Year in Industry from Imperial College London. To become a better tutor and support her students, Sarah undertook the Qualified Tutor course and achieved the Level 3 Qualification. This course taught her about safeguarding for tutors, building effective tutoring relationships, the learning loop, and how to adapt tutoring for children with special educational needs and disabilities.
We asked Sarah about her pathway onto her STEM career, and her top tips for GCSE students right now.
What kind of student were you at school? 
I was very studious, academically competitive but also loved socialising and spending time with friends.
Did you have a tutor? 
No, I did not.
How did you decide what to study? 
I decided to study chemistry as I thought it would give me a diverse skill set. This has indeed been the case; I have learned Python for programming, writing technical lab reports, and developed excellent time management skills through juggling lab work, studying, and extracurricular activities.
Have you made any mistakes along the way to your current career and do you have any career advice? 
During the start of my time at University, I made the mistake of focusing too much on my studies. I should have gotten involved with the career centre earlier and applied for spring internships and first-year internships.
When I was applying for roles, I found interviews very challenging. I tried to learn as much as possible from these setbacks and practise with friends beforehand. Another set-back is lacking self-confidence which is something I try and help my students with.
What are your top three tips for GCSE students? 
Go through exam board specifications/curriculum expectations
Practise past papers/exam style questions under exam conditions
Start revising early
We're excited to welcome Sarah to the team to tutor Chemistry, Biology, and maths with us. Her experiences and career advice highlight the importance of having a view 'beyond the books' when studying. Having a mentor who has walked your path before you can help you to make the best use of your time, and ensure you don't miss out on opportunities along the way.
If you'd like some additional support in your studies, send a message today to info@greentutors.org.uk, or Book a phone call.
You can read more about our tutor team on the https://greentutors.co.uk/about-us/ page, or https://greentutors.co.uk/category/meet-the-tutor/.