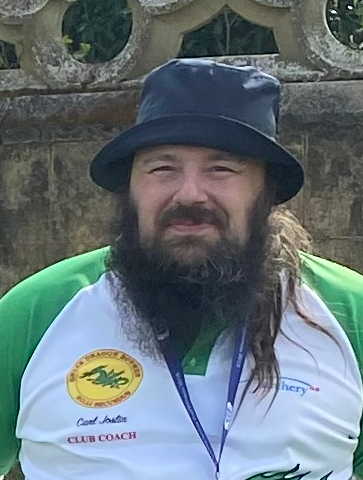 Carl joined the Green Tutors team in 2020 to tutor A level maths, GCSE maths, KS3 maths, and computer science.
Carl is an expert in computer languages having studied a degree in Computer Science. He is also a maths fan, and his degree included a significant amount of mathematics.
Carl has extensive experience in working with children of all ages, both academically and as a senior member of an archery club, of which he is a vice chair.
Carl likes to spend his time supporting others. He won a Special Achievement Award from Millennium Volunteers while at school. Whilst at University he was employed as Student Proctor helping other students with their studies, and as a Visiting Lecturer.
Qualifications
BSc in Computer Science – 1st Class Honours
What is your current role?
Level 2 Archery Coach, vice chair of an archery club and PhD student
What did you study to get here?
PhD (ongoing) at University of Hertfordshire
Computer Science Degree at University of Hertfordshire – 1st Class Honours
Double A Level in Information Technology
Is this what you always wanted to do?
I have always been passionate about computing and my mathematics knowledge stood me in good stead to achieve my 1st Class Honours degree in Computer Science
What kind of student were you at school?
Focused and hard working
Did you have a tutor?
Yes, my poor health meant that I had several different home tutors who helped me achieve my ambition of going to college and ultimately university, to further my studies.
How did you decide what to study?
I was always good at Maths and Computing and wanted to use these as the basis for my career path.
Did you make any mistakes or have any setbacks in your career path?
I suffered from poor health which impacted my day-to-day studying and my ability to undertake my chosen career path.
What are your top three tips for GCSE students?
1. Enjoy yourself.
2. It is just as important to know when to take a break as it is to know when to study.
3. You can do it, you just need to work out how to.
Carl is a great example of how students can overcome personal difficulties with a good support network. Carl's health impacted on his school attendance and development at school, but he was still able to achieve his academic goals with the help of home tutors. He has spent a lot of his time since then giving back to the community through volunteering.
If you would like Carl to support you with your studies, you can send a Request for tuition or book a call with Georgina to talk about what you need.